On February 19, 2013, Edge of Attack will release their self-titled debut on Spread the Metal Records. My first question is, however, how does a band that released two singles prior to its debut album sound so accomplished? Obviously, any young band has kinks to work out, and Edge of Attack is no exception, but overall the debut album is impressive.
What's really interesting about Edge of Attack is the direction that they're taking power metal. Yes, the distinctive and high-flying guitar solos are present, but the band is infusing other interesting genres. Thrash is an obvious influence, but so is symphonic metal and death (on "The Damned"), and coming out of Canada they have a surprising European sound.
Some of the incorporated genres aren't even in the metal family. Take "The Haunting," for example; it has native American vocal melodies. And "Demon (Of the Northern Seas)" has traditional Irish folk melodies.
Edge of Attack – "Forever"
Though many of the tracks are about "darkness and endless pain," Edge of Attack has retained that element of power metal that transfers a sense of hope to the listener. Listening to the 10 fuel-charged tracks on their debut ablum makes you almost feel like a better person.
The Verdict: [rating:3]
Edge of Attack will be in high demand on upcoming festivals in either 2013 or 2014, though they'll play early in the day. If you're into power metal, this is one band/album that you'll want to check out.
Rock Hard \m/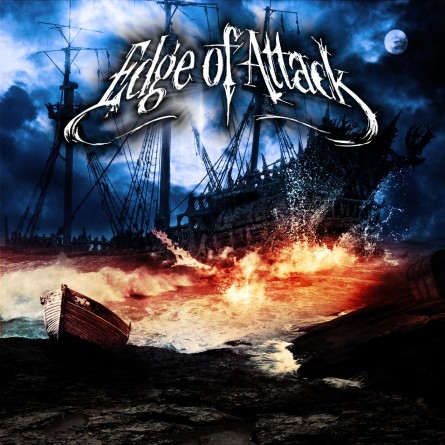 Similar Artists:
Nightwish, Epica, Kamelot, Symphony X, Blind Guardian, Kobra and the Lotus, Unleash The Archers, Evanescence, Paramore
Yell! Rating (x/5 Skulls):

[rating:3]

Artist

In This Moment

Album:

Blood

Year Released:

19 February 2013

Label:

Spread The Metal Records

Genre

Power Metal, Thrash Metal

Official URL: