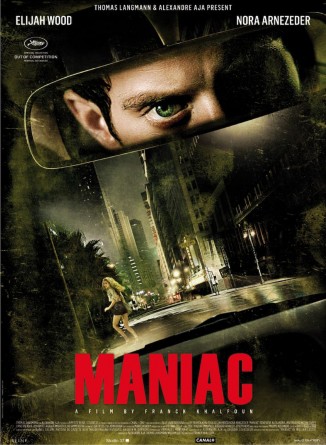 We have the first 6 minutes of the gruesome opening sequence from the remake of MANIAC directed by Franck Khalfoun and produced by Alexandre Aja (Haute Tension, The Hills Have Eyes).
So far MANIAC looks bloody brutal to me and what I like about the intro is that the score pays homage to the early '80s, and you definitely get a Dario Argento vibe in here. I also like the fact that the entire sequence is shot in the POV of the serial killer named Frank, played by Elijah Wood.
Lastly, you also get a short dose of the first kill in the film, a beautiful female victim leaving the club, which is a plus in my book. Although you won't see in blood, I'm still pretty sure you don't want to be caught by your boss watching this, so be careful at work.
MANIAC is expected to released in theaters next year, and it will get VOD push by IFC Midnight, who acquired the North American distribution rights back in August.
httpvh://youtu.be/m7VoszJIgoo