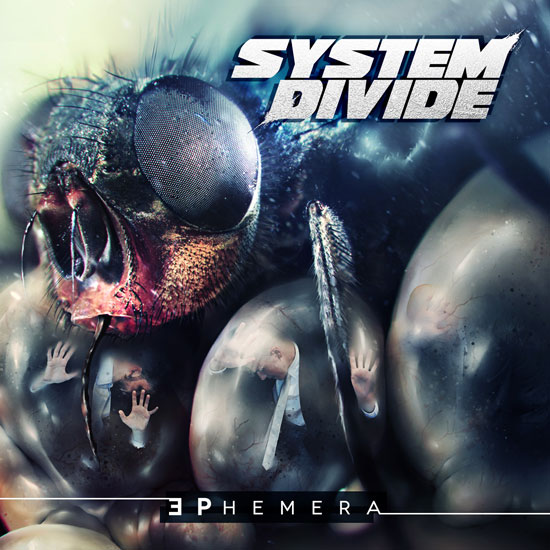 We're excited to see System Divide getting ready to conquer the rest of 2012 and 2013 with a new tour and a new album. We've kept a peripheral eye on System Divide since naming Miri Milman among our 11 women of heavy metal and hard rock who matter, and we're ecstatic to see that she and the band are ready to launch a second album. We're also excited to be teased with "Ephemera" single, which will be on the forthcoming album.
For more details on the System Divide tour and album, see the press release below.
Rock Hard \m/
Extreme metal formation System Divide (featuring members of Fear Factory, Aborted) recently recorded a new single entitled "Ephemera" to be released online right before the band hits North America on their upcoming tour with Epica, Alestorm, and Insomnium. The single was be mixed by infamous producer Pete Rutcho (The Ghost Inside, Revocation, Bury Your Dead…) and will be released online as a free streaming track to serve as teaser for the bands upcoming second full‐length album due out on Metal Blade Records in 2013.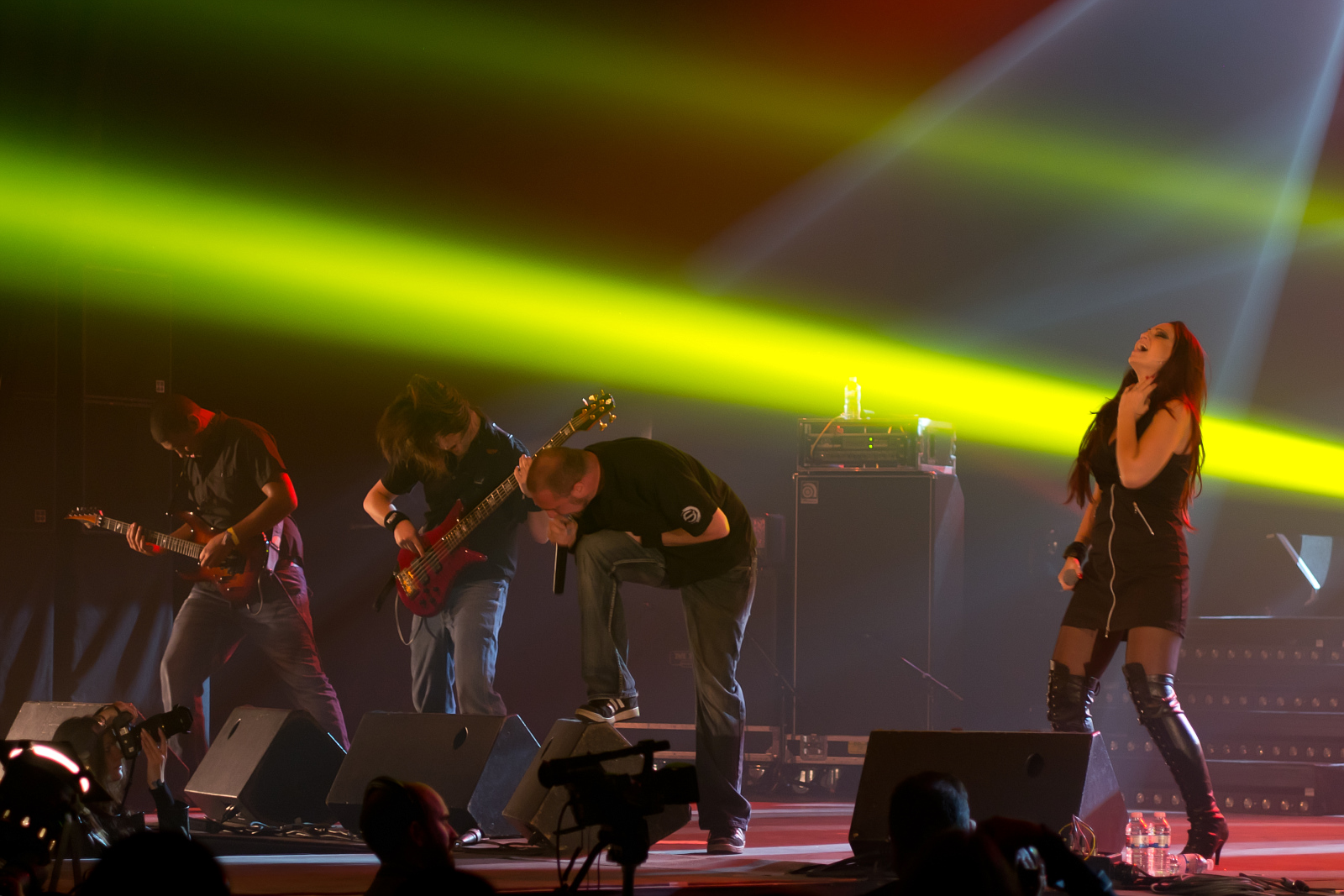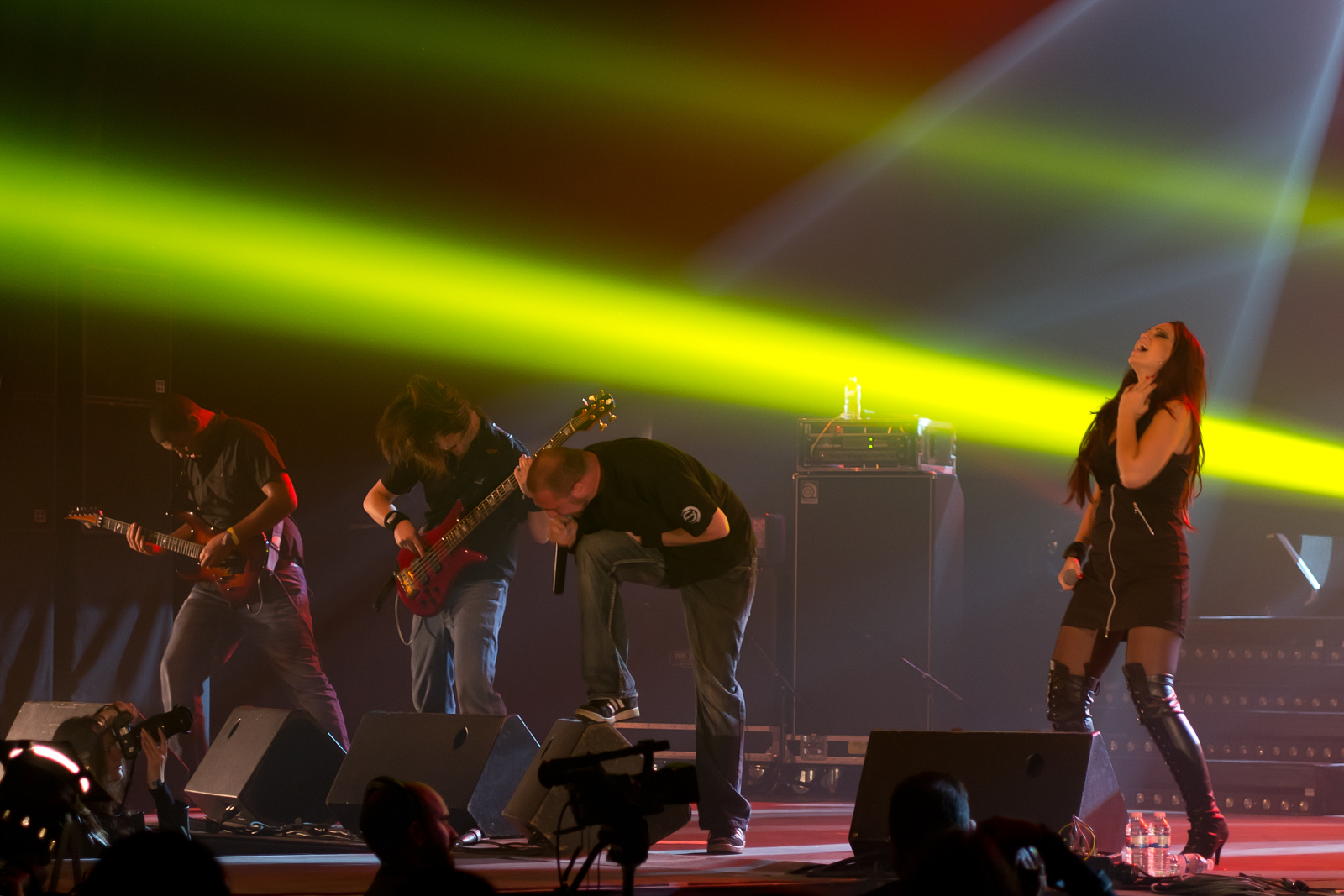 Comments vocalist Sven De Caluwe:
"We are extremely excited to get this out, having just completed the mix of the tune, it has been amazing to see Pete transform this into the mastodon it turned out to be. This is without a doubt the most epic and challenging material the band has EVER worked on just the tip of the iceberg in regards to what we have in store for the second album. I hope people will be as excited about it as we are, it has been a lot of hard work and we cannot wait to play the song live on our upcoming North American tour with Epica! See you all out there to crush some skulls in the name of metaaaal!"
System Divide – North American Tour with Epica, Alestorm, and Insomnium:
10/23 Washington, DC Howard Theater
10/24 Richmond, VA Kingdom w/ Alestorm **
10/25 Philadelphia, PA The Trocadero
10/26 New York, NY Irving Plaza
10/27 Worcester, MA The Palladium
10/28 Ottawa, ON Maverick's w/ Alestorm **
10/29 Quebec City, QC Imperial de Quebec
10/30 Montreal, QC Metropolis
10/31 Toronto, ON Opera House
11/01 Buffalo, NY Broadway Joe's w/ Alestorm **
11/02 Cleveland, OH Peabody's
11/03 Pittsburgh, PA Altar Bar
11/04 Joliet, IL Mojoes
11/05 St. Paul, MN Station 4
11/07 Denver, CO Bluebird Theater
11/08 Salt Lake City, UT The Complex
11/10 Vancouver, BC Fivesixty
11/11 Seattle, WA El Corazon
11/12 Portland, OR Hawthorne Theatre
11/13 S. Lake Tahoe, CA The American Legion (headliner) **
11/14 San Francisco, CA The Grand Ballroom at the Regency
11/15 San Diego, CA House of Blues
11/16 West Hollywood, CA House of Blues
11/17 Tempe, AZ Marquee Theatre
11/18 Lubbock, TX Jake's Sports Bar (headliner) **
11/19 Dallas, TX Trees
11/20 Houston, TX Scout Bar
11/21 San Antonio, TX Backstage Live
11/23 Louisville, KY Headliner's Music Hall
11/24 Baltimore, MD Soundstage
**Not part of tour
httpvh://www.youtube.com/watch?v=k_W9nQiYslw