Yell! Magazine's In This Moment Blood (2012) review:
In This Moment easily became one of my favorite bands in recent years. With songs like "The Gun Show," "Daddy's Fallen Angel," "Mechanical Love," "Into the Light," and "The Promise" how could it not? I'll be the first to admit that In This Moment is a gateway band into the genre; if you're not used to growl vocals, Maria Brink offers a great balance between the growls and clean vocals. On both fronts Maria is masterful; a true and rare talent. The musicianship on past albums isn't overly complicated or indulgent; it's been fairly straightforward, delivering the intensity and emotion where and when needed, whether it's angst and aggression or heartbreak and turmoil.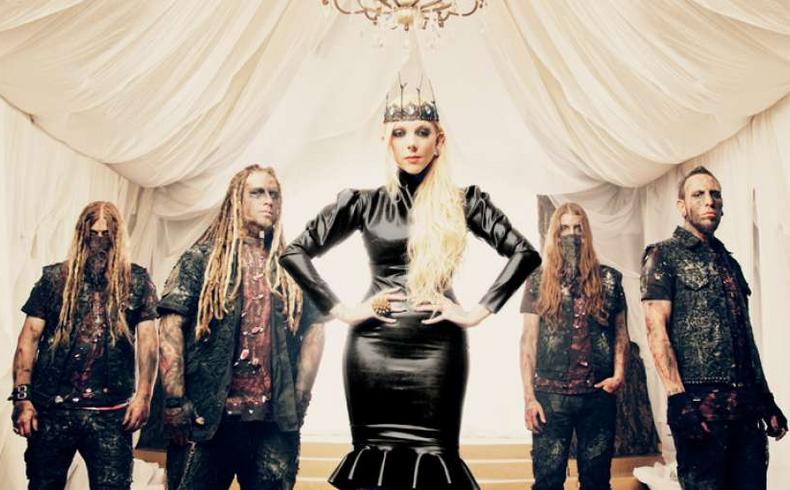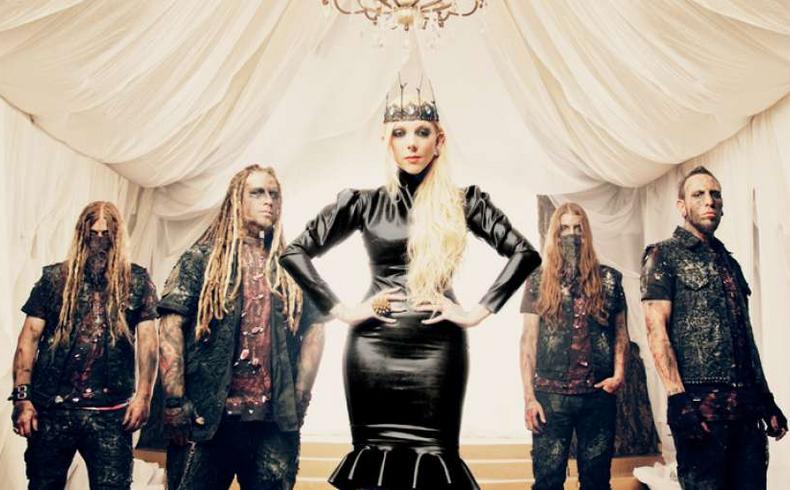 The new album from In This Moment, entitled Blood, represents a slight, if not major, departure from the norm of the previous three albums. This is actually a relief, since In This Moment was at risk of becoming stale if it had continued to make the same music over again. I'm not saying the rule of "if it ain't broke, don't fix it" isn't a good one; AC/DC has managed to not fix a thing for some 40 years. But not every band is like AC/DC. What I am saying, however, is that In This Moment is on the cusp of being a pretty major band and it needed to do something to show its versatility, depth of talent, and adaptability.
Fans may or may not approve of the versatility displayed on Blood, but I don't think the overall sound of the album will ostracize fans. In This Moment may or may not take cues from KoRn's latest effort, The Path of Totality, which is heavily influenced by dubstep. Then again, maybe the band was just influenced by the trendy genre. Don't let the dubstep stuff deter you if you really can't stand it; the elements used by In This Moment are really minimal, used quite well, and never take over the music. Either way, the new band members (Randy Weitzel – rhythm guitar; Travis Johnson – bass; Tom Hane – drums) surely affected the songwriting and brought their own influences to the table. (Note that Travis was an early member of In This Moment.)
In This Moment – "The Gun Show"
While the direction In This Moment has taken on Blood is awesome, I'm a little surprised by it; I expected the band to go really heavy with this one, something in a similar vein as "The Gun Show" from their last effort, A Star-Crossed Wasteland. After giving the album a few turns, however, the underlying power is very present. I imagine that the "heavy" songs ("Blood," Whore," "You're Gonna Listen," "Burn" … OK, there are several songs that lean on the heavy side) are phenomenal when heard in a live setting.
In This Moment – "Blood"
As usual, a lot of the power behind In This Moment comes from the cathartic lyrics and vocals of Maria Brink. These painfully personalized lyrics are most evident on "Blood," "Whore," "You're Gonna Listen," and "Burn," which are among Blood's standout tracks.
Find out what else In This Moment's Blood has in store and the final verdict after the jump…
Yell! Rating (x/5 Skulls):

[rating:4]

Artist

In This Moment

Album:

Blood

Year Released:

14 August 2012

Label:

Century Media

Genre

Alternative Metal, Heavy Metal, Metalcore

Official URL: