In This Moment are hard at work on a new album, which is hoping to see the light of day on August 14, 2012.
With an album title like Blood, it should be a violent and heavy one. However, the recently released first single, "Blood," is aggressive, it's no "Gunshow." It's still a good and powerful track though, even if it might be inspired by Korn's recent dubstep infusion. At least In This Moment have kept the "techno-electronic" garbage to a tasteful minimum. And thank god Maria Brink has a powerful and captivating voice.
Also, "Blood" reminded my of Marilyn Manson's "This Is the New Shit." Have a listen to both tracks and let us know what you think.
Blood's cover art has also been released, and it might be In This Moment's best yet. It's haunting and surreal – the stuff nightmares are made of.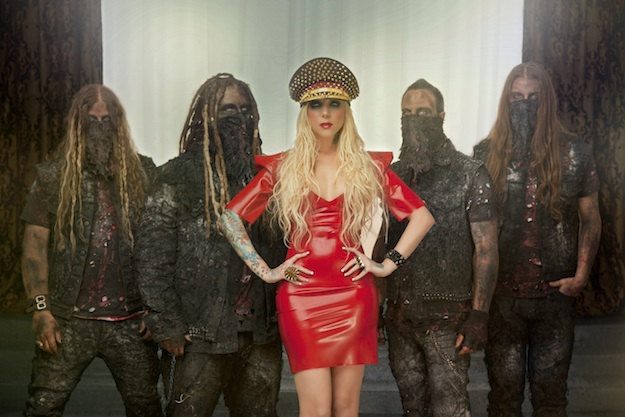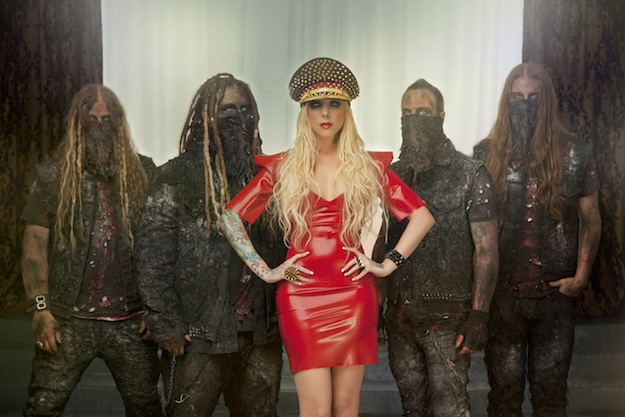 Blood is the band's fourth album, and the first without founding members Jeff Fabb and Blake Bunzel who've moved on to another project. Maybe that's the reason for the slight shift in sound, but it's much more likely a dubstep influence, which will, unfortunately, likely be around for a few years.
Still – looking forward to Blood.
Rock Hard \m/
httpvh://www.youtube.com/watch?v=4VUG6aVsclw