Tankard, the drunken thrash metal outfit, have announced the title of its 15th studio effort. It's a 30th anniversary album for the band, as is displayed on the teased portion of what's to be the album's cover. And could there be anything else on the cover of Tankard's anniversary album than some cans of beer? Shit, the band is named after a drinking instrument, they're self-proclaimed "Kings of Beer" (which is also the title of one of their albums), and several other album titles have beer and other.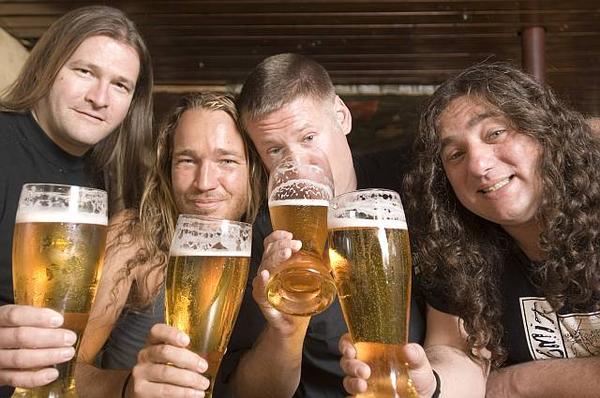 The new album, A Girl Called Cerveza (see, Tankard is all about beer), is the band's Nuclear Blast debut and is currently being produced at the famous Studio 23 with renowned producer, Michael Mainx (BÖHSE ONKELZ, DER W, DISBELIEF, D-A-D) in Frankfurt, Germany.
The alcoholic metal outfit will release A Girl Called Cerveza by the end of July. Until then, "Die With a Beer in Your Hand," 'cause you know this working-class band surely will.
Rock Hard \m/