Because Mondays suck – Here's your suicide solution.
Please leave a comment in the designated section below to tell us what you think of our sexy selection.

Welcome to Suicide Monday on Yell! Magazine. Each week we're going to bring you a favorite girl or two who were featured on SuicideGirls.com during the previous week.
What constitutes a "favorite" girl? Well, she has to meet a few of our standards: She should be fairly heavily tattooed and/or pierced, into one or more of our topics of interest (heavy metal/hardcore rap, horror/sci-fi/action movies, MMA, and/or specific types of video games), and seemingly interesting as a person (as best as we can judge from the brief bio SuicidGirls sends us), and sexy.
Why SuicideGirls? They say it best: "SuicideGirls is a community that celebrates Alternative Beauty and alternative culture from all over the world." Hey, we're into that subculture thing too.
---
The Girls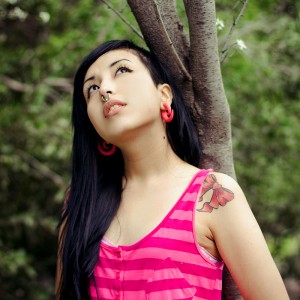 Naming yourself after the Crucifixion wounds of Jesus Christ is either asking for it or just looking to shock. Either way, Stigmata Suicide piqued our interest in more ways than one. She's got great taste in movies, an exotic look, and, well, as we mentioned, something to do with the occult.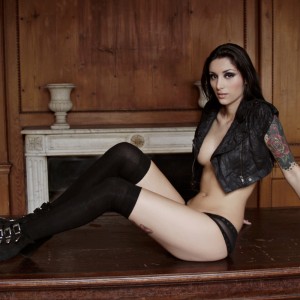 And onto the girl we've been truly excited about presenting to our Yell! Magazine readers. Ginebra Suicide could quite possibly be the most gorgeous tattooed woman to ever exist. This Argentinian has a thirst for Jack Daniels, which could either be a good or bad thing, but we'd be down to throw back a few shots with her to see where it goes.
Don't forget to click on the images for a larger version.
Location: I'm lost
Body mods: Come to me!
Heroes: No heroes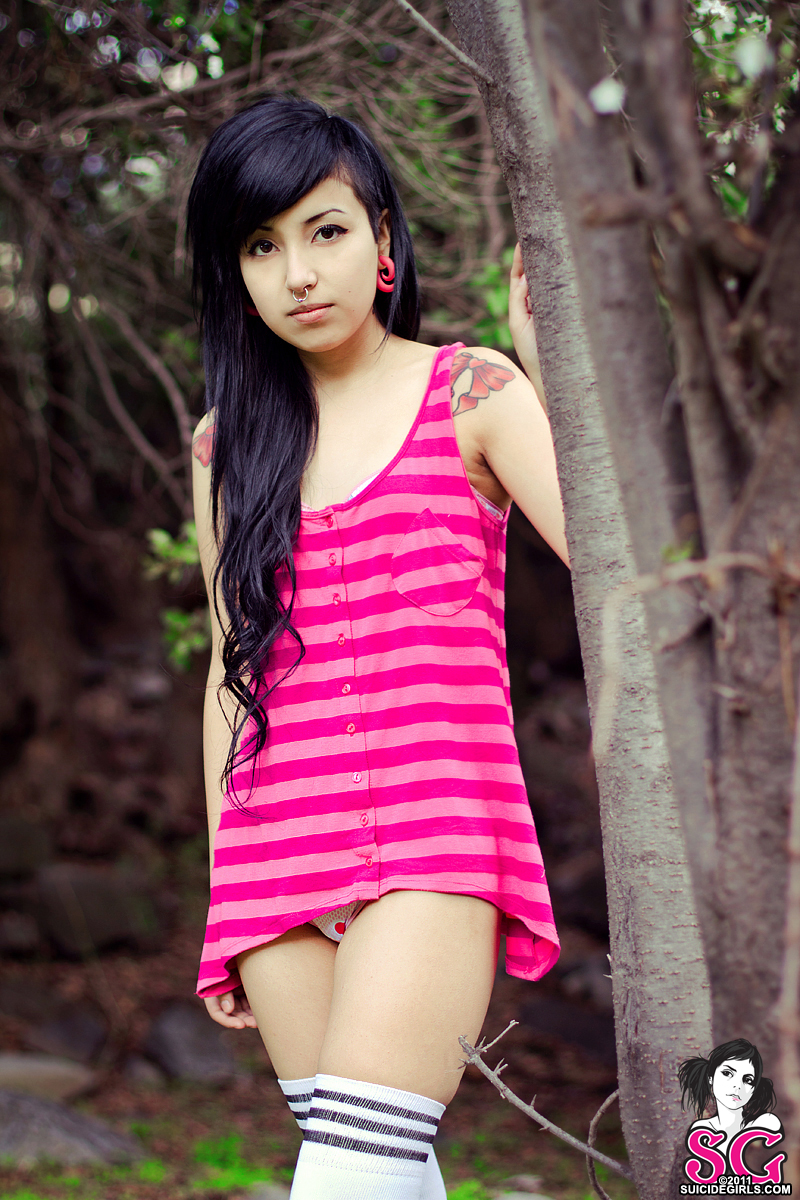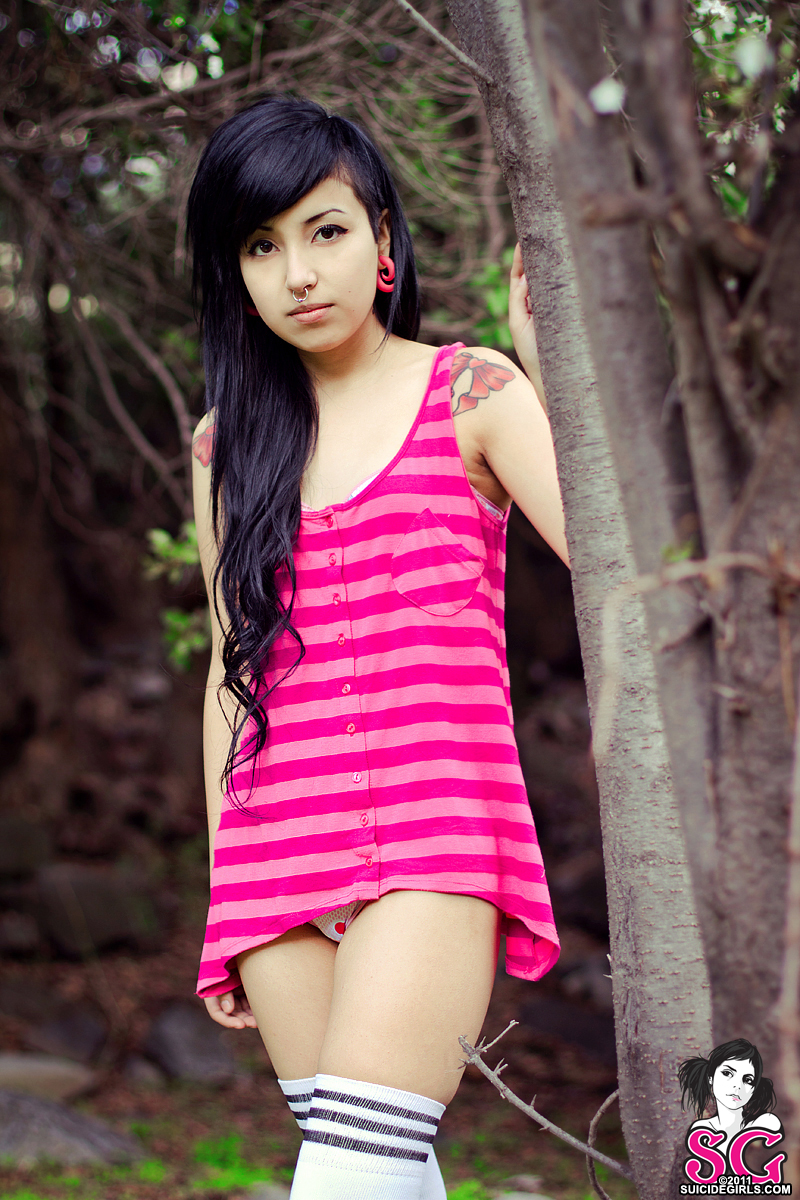 CIGARETTES: Nope
MY DIET: Vegetarian
ALCOHOL: Occasionally
MY DRUG USE: Drug free
MY KINK FACTOR: I'll try anything once, especially if you beg for it
MY POLITICS: SMASH THE STATE!!!
MY STATUS: Exclusive relationship
MY IDEA OF A GOOD TIME: Stay in and watch old movies on TV
I WANT: Friendship
MY PIGEONHOLES: Fuck you, I defy categories
Into: Loving, respectful, empathic, funny people
Not into: Copycats, arrogant, cruel, fake, people
Makes me happy: Shopping! Reading good stories, listening to melancholic songs, nature
Makes me sad: Animal cruelty, war, destroyed nature, the greed for power and money
Hobbies: Drawing
Thoughts on SG: I love it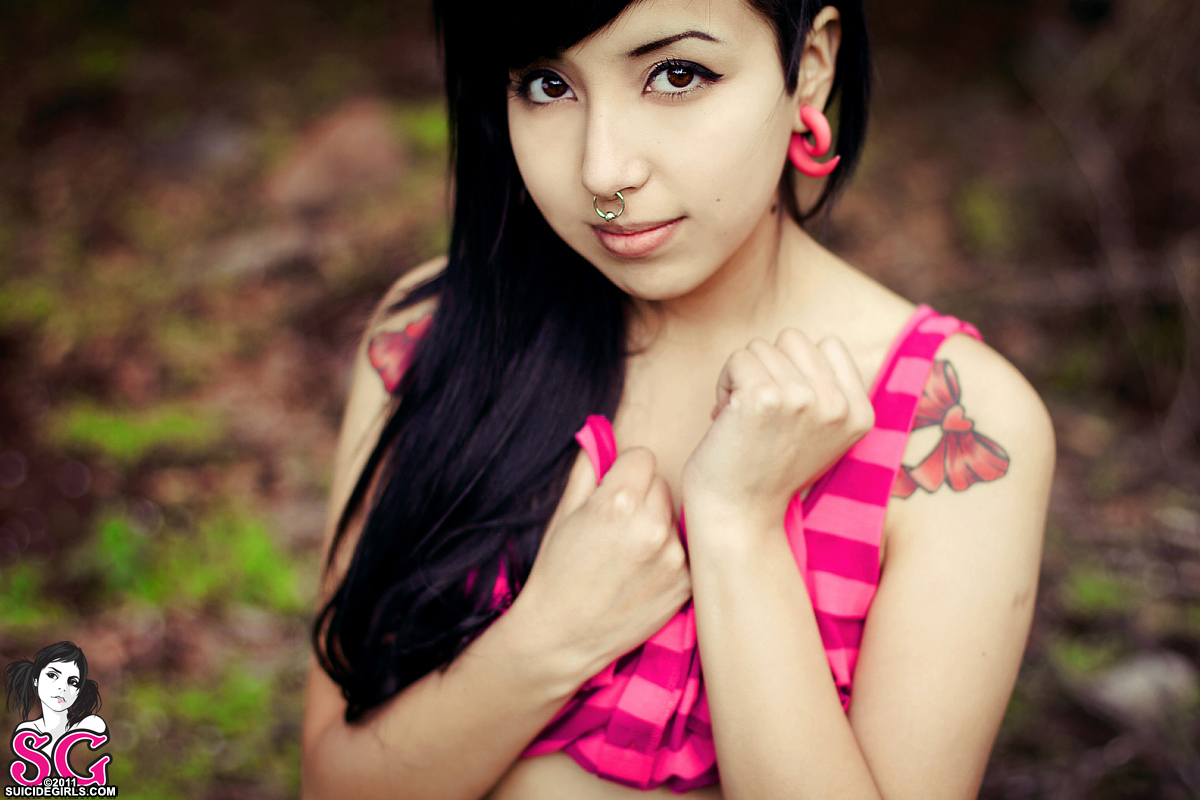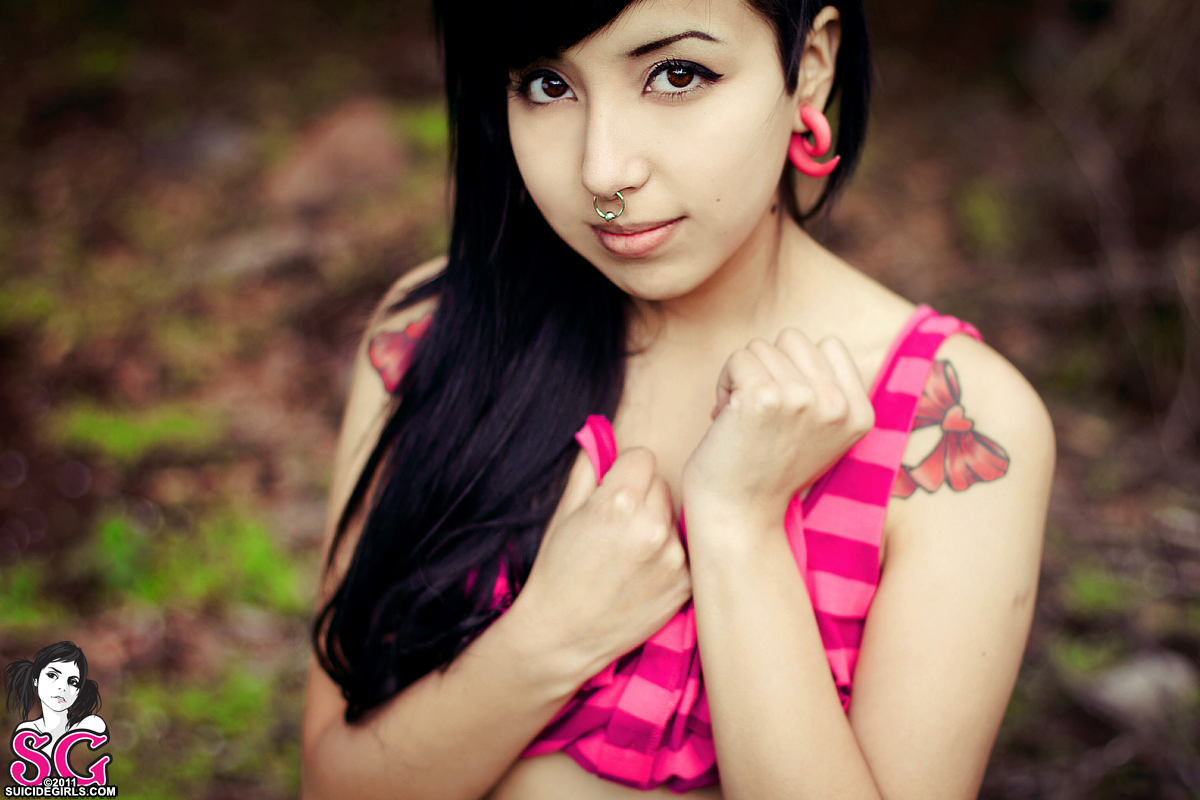 Films: Terminator, The Shining, Trainspotting, Transformers, Cruel intentions
Books: Edgar Allan Poe
TV shows: I don't watch much TV
---
Check out Ginebra's hotness after the break…