Yell! Magazine is proud to be partnering with Metal Blade Records to premiere Autumn's new track "Retrospect."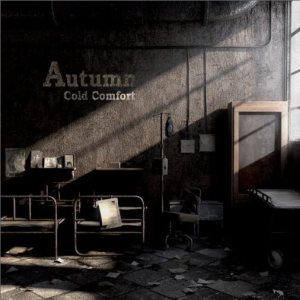 The record appears on the Dutch band's fifth full-length album Cold Comfort, which hits North American shores on November 8th. If you dig "Retrospect" in addition to the other tracks we previously covered, and you happen to be in the Netherlands this November, you'll want to hit up one of the clubs on what's left of the leg of Autumn's tour posted below.
Cold Comfort, recorded and mixed at D&T Audio Productions and mastered at Amsterdam Mastering, has a very accomplished sound, just so you know that "Retrospect" isn't a diamond in the rough. As we've previously said of other tracks, "Retrospect" features an ethereal and transcending sound. Check your conscience at the door, turn out the lights, light a candle, and float away with Marjan Welman vocals; be held to the ground with the solid guitar riffs on offer from Jens and Mats van der Valk and the controlled rhythms from Jerome Vrielink (bass) and Jan Grijpstra (drums); and breathe in the final haunting Autumn voice, keys by Jan Munnik, like it's your last.
Despite the gravity of the lyrics, the power of the music and the enchanting vocals will have listeners walking away feeling better about themselves.
Yell! Magazine sees big things for this Autumn.
---
Autumn's Netherlands Tour Dates
November 11: Azijnfabriek, Roermond
November 17: P60, Amstelveen
November 18: Bazart, Den Haag
November 19: Brogum, Zierikzee
November 26: Peppel, Zeist