Yell! Magazine's review of Sympathetic Resonance:
I'm not going to lie and pretend that I'm a fan of progressive metal when I'm not. Yes, I have a healthy respect for it and the musicianship of those that play it, but I generally like my music a bit more straight-forward. No, not as basic as Limp Bizkit or Nickelback; give me some credit.
For me, progressive metal (and rock) always seemed like it had ADD or too many ideas, as if the songwriters could never find their direction with a song. As a result, they ended up with these epically long tracks that seemed to pull me in a million different directions. It's like a writer trying to cram three or four subjects into one sentence, which usually confuses the reader if you can't write.
I know the prog-metallers out there are saying: "Well, dip-shit, you just aren't listening to it right." Maybe not, but I definitely don't think I have an ear for it. In a misguided youth I did listen to Supertramp (that's prog-rock, right?) and I liked it. To make a confession, I still bloody well like it from time to time.
I don't think I'm doing a very good job at establishing credibility here… so let me get to the point.
If there's a band that's going to convert me to prog-metaldom, it might be pseudo-newcomers Arch / Matheos. In case you're unfamiliar, Arch / Matheos is the creation of Jim Matheos (current member of Fates Warning and OSI) and John Arch (former vocalist of Fates Warning), backed by Joey Vera on bass, Bobby Jarzombek on drums, and Frank Aresti on additional lead guitar.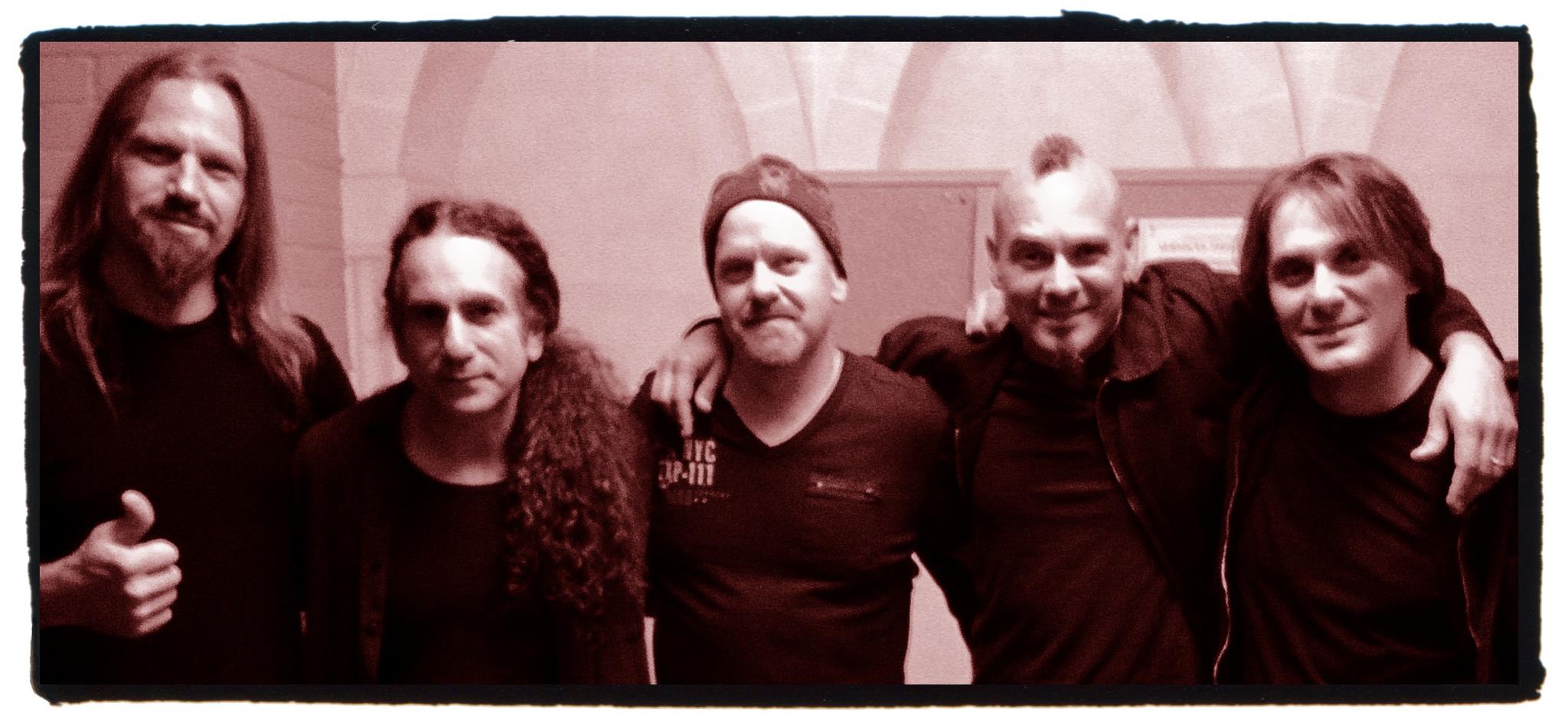 I always thought that Dream Theater would be the band to lead me into this metal sub-genre, but as it turns out the Arch / Matheos debut, Sympathetic Resonance plays into much of what I like about metal: good melodies, solid chords, a rich and syrupy sound, nice acoustic interludes and bookends, solos that aren't pretentious, and a rhythm section that's more complicated than it sounds. OK, so maybe it's prog metal for dummies, well, not really, but it is more accessible than the usually fare. This means that, at least in my opinion, that Arch / Matheos's Sympathetic Resonance is highly comprehensive.
The most unusual aspect of Arch / Matheos's sound is the vocals. Not the lyrics though; those are great. What's strange is the quality of John Arch's vocals, which sound at times like Serj Tankian and at other moments like Getty Lee. But his vocals are always soaring and warmly embraced by the music.
I know I shattered my credibility at the start of this review, but my favorite track on Sympathetic Resonance is "Stained Glass Sky." It's an epic 14-minute track that features wicked riffing mixed in with some awesome Spanish-style guitar bridges, some intense time changes, some classic- and tough-sounding chords not unlike what you'd hear in thrash, and the vocals are completely enthralling.
The Verdict: [rating:3]
Arch / Matheos, what started out as material for a potentially new Fates Warning turned into an EP project that expanded into a full-length, 55-minute opus comprised of current and former members of Fates Warning, is a band to keep an eye on. Sympathetic Resonance is an addictive album: buyer beware.
Yell! Rating (x/5 Skulls):

[rating:3]

Artist

Arch / Matheos

Album:

Sympathetic Resonance

Year Released:

13 September 2011

Label:

Metal Blade Records

Genre

Official URL: