If there were one reason to dig Arch Enemy, it would be the fact that they're as heavy as a dump truck carrying a load of shit.
Fortunately, there are several other reasons to give props to the Swedish melodic death metallers. Among them are: killer riffs, choice musicianship, great melodies, an intricate rhythm section, and the wickedly sexy Angela Gossow on vocals.
Bonus reason: Angela Gossow has equally wicked vocals that harness a primitive savageness that most men can't even achieve. Thank the fucking lord that she's not just a pretty face and a token woman in the metal scene promoting the idea that "chicks can rock too!" Yay, go team! We here at Yell! Magazine know that chicks can rock and we also know the difference between poster twat and the real deal. There's just something infinitely sexy about a hot woman who can wail.
Arch Enemy's latest effort, Khaos Legions, is out (released May 30th in Europe and June 7th in North America) and the first video promoting the album is for the track "Yesterday Is Dead And Gone." We reviewed the song a couple of months ago, and we think we left you with the impression that we liked it. Now the video is out (yes, dickhead, we know it's been out for a while) and it does a fair job of capturing the brutal savagery that the song conveys, however, there's nothing particularly exciting about it.
Visually, it looks great with it's high contrast and minimal colors. Thematically, it's a band in a warehouse interlaced with some rebels confronting a riot squad and at one point Angela appears behind a podium as if she were the rebel leader.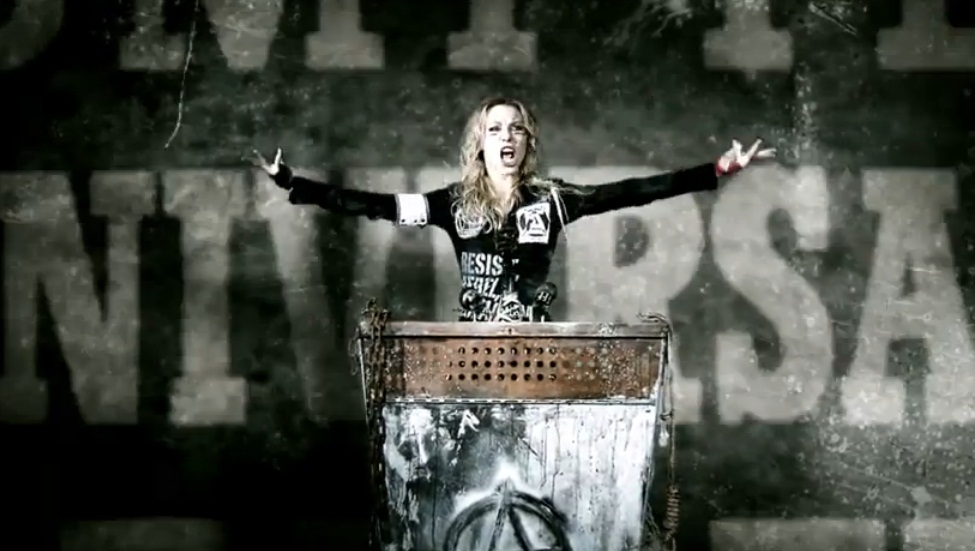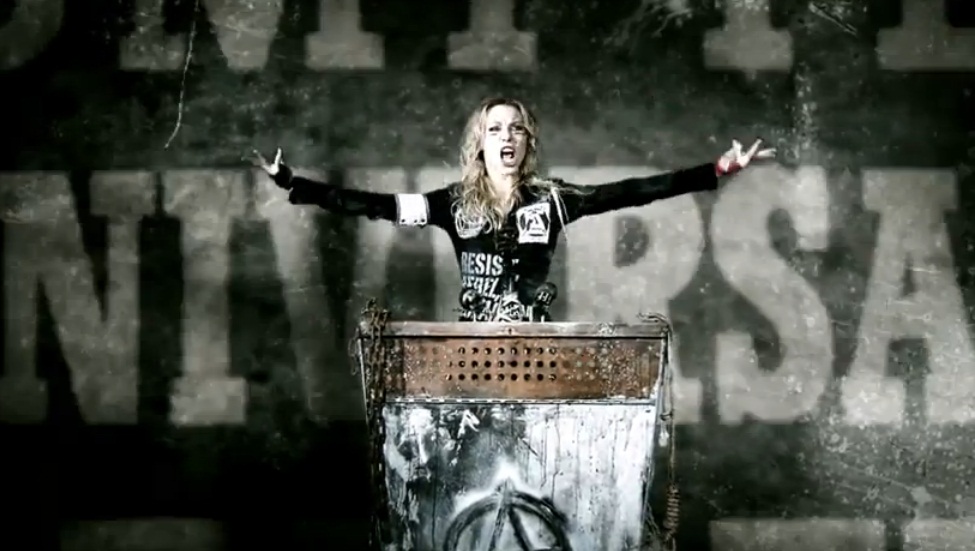 With a track as powerful as "Yesterday Is Dead And Gone" director Patric Ullaeus (Dimmu Borgir, Lacuna Coil, In Flames, Sonic Syndicate, Kamelot, etc.) could have done more.
Rock Hard!
httpvh://www.youtube.com/watch?v=rRkc08_dR-0