The Game Review:
David Fincher's second major film stars Michael Douglas as Nicholas Van Orton, a rich lonely man who has only work to keep him busy. When his brother Conrad (Sean Penn), a cleaned up drug abuser, gives him a present for his 48th birthday the film switches from a pity party to a full on mystery adventure thriller. The present was a gift certificate to a game provided by a company called Consumer Recreation Services.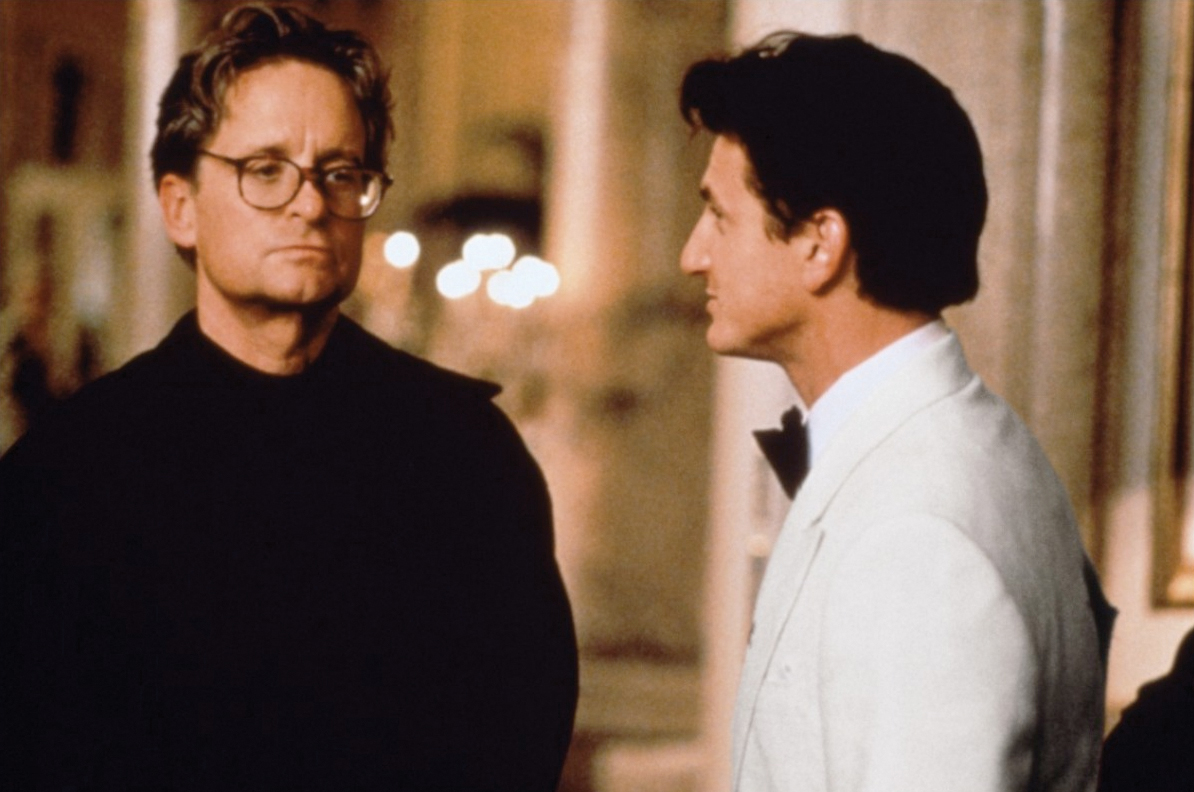 The game provided by the company is not explained except that it provides what is missing in your life. Reluctantly, Nick participates and his life will never be the same. David Fincher does not make the film easy to follow as you are always guessing what is real and what is the game. Douglas does an apt job in his lead role. Penn and Deborah Kara Unger support Douglas perfectly but in the end the movie is flawed.
It is difficult to believe that a wealthy man, once convinced he was being robbed, wouldn't call in some favours to get his money back. It's surprising that he would participate through the whole adventure instead of sending other people to do his work for him. Another problem was the ending of the movie. It is totally inconceivable that they could have predicted he would jump off the roof. Then saving him with an airbag was unbelievable as anyone in the stunt business knows. You need to fall a certain way in order not to seriously injure or kill yourself and since Douglas was in the mind of committing suicide he wouldn't be thinking that he must land on his back when he hits the ground.
Finally, it just wasn't convincing that Douglas, a powerful man who looks down on his family and few friends, who is used to giving orders and having things go his way, would suddenly forgive everyone involved. They took his money, made him kill his brother, and then he jumped from a building to kill himself. It would be the ultimate practical joke that would be cruel rather than funny and Douglas should have reacted by punching his brother (when he saw he was actually alive) in the face.
But this mostly comes to the fore upon reflection and the ride you are on during the film makes you suspend your belief. It is a fun film with Fincher's trademark dark style and claustrophobic feel. But it didn't live up to the hype put on it after Se7en was such a roaring success.
The Game Trailer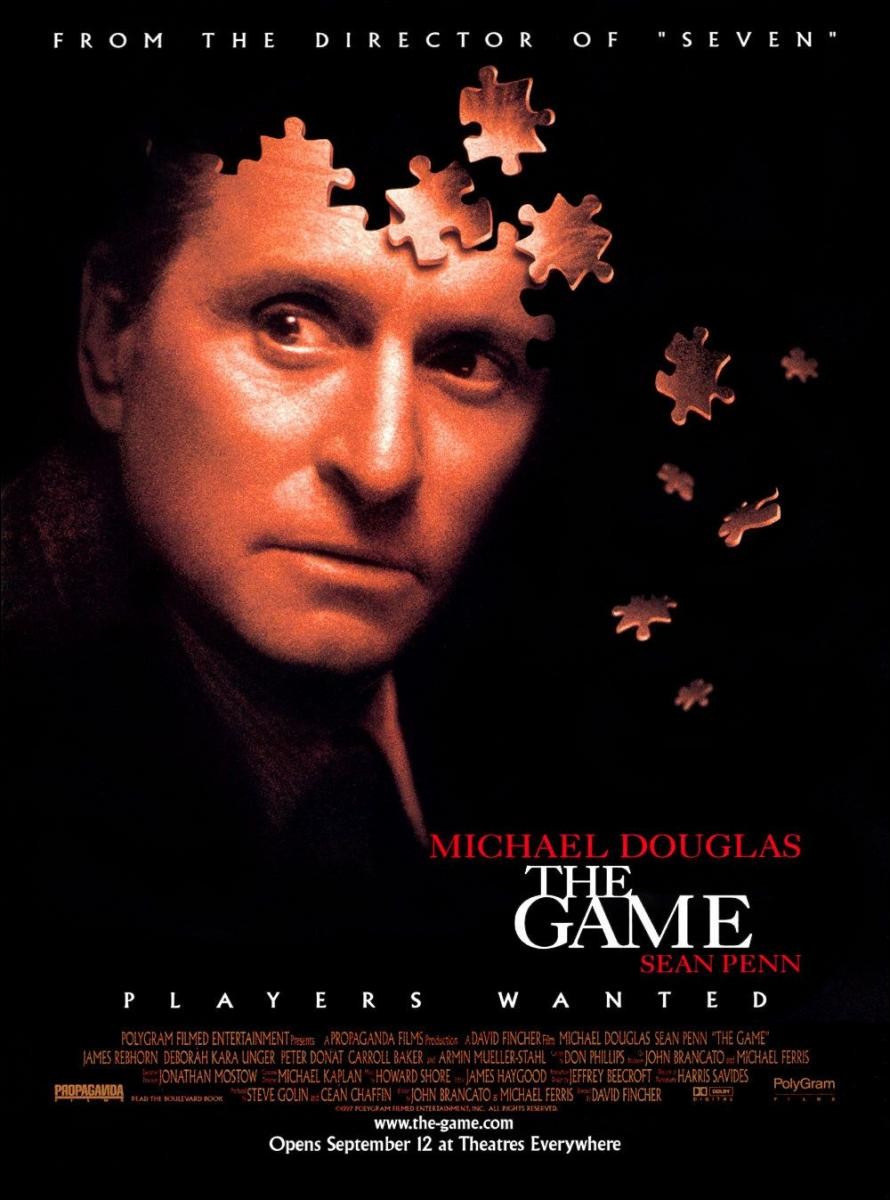 Yell! Rating (x/5 Skulls):

[rating:3.5]

Year Released:

12 September 1997 (Canada)

Director:

David Fincher

Cast/Crew

Michael Douglas, Sean Penn, Deborah Kara Unger, James Rebhorn, Carroll Baker, Anna Katarina, Armin Mueller-Stahl

Genre

Mystery, Thriller

Official URL: