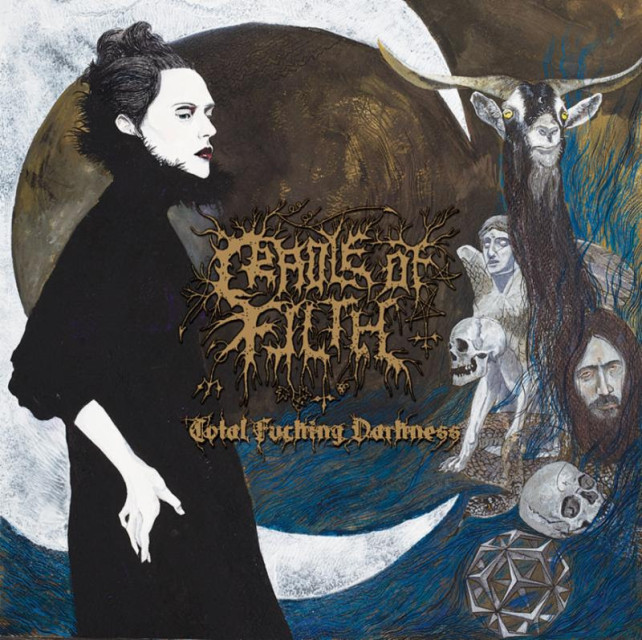 Cradle of Filth's third demo, Total Fucking Darkness, and some other stuff that'd been sitting around gathering dust, has been restored and packaged for you by Dani Filth, former guitarist Paul Ryan (The King Is Blind), and Cacophonous Records founder, Frater Nihil, who first signed Cradle of Filth.
The album will be available in various formats on May 5, 2014, but if you want a taste of the brutality now, check out "The Raping of Faith," streaming over at www.decibelmagazine.com.
And if you missed it back in March, have a listen to "Unbridled at Dusk."
As you can see, this stuff is golden; it's raw, the riffs are orgasmic, and the layers are epic.
Now that you're hooked like a crack addict needing a fix, pre-order Total Fucking Darkness at: mordgrimm.bigcartel.com
Rock Hard \m/